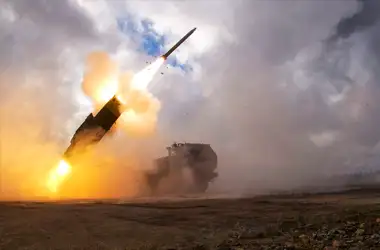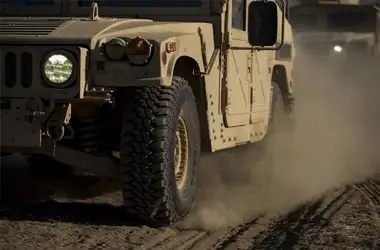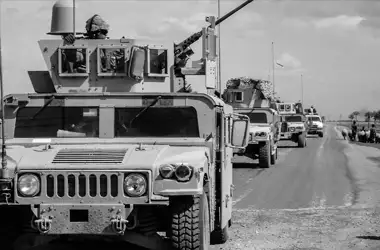 Custom Armor Systems
Lightweight, multi-hit, structural armor
Custom armor systems developed to meet the specific protection and form factor requirements of the customer. Using modeling and simulation, an extensive database of materials, and patented geometric strike plates, customized armor architectures are designed and manufactured to meet individual program needs.
Multi-hit
Structural (self-supporting) and applique systems
Excellent durability, toughness, and environmental resistance
Patented geometric strike plates and metal-composite architectures
Applications
Insensitive Munitions
ATC are experts in providing protection systems for bullet (STANAG 4241) and fragment (STANAG 4496) insensitive munitions compliance. ATC produces qualified and fielded systems for IM compliance.
"Triple fifty" 3x 0.50cal M2AP multi-hit protection
High-velocity fragment
Applique, insert, or structural containers
Type VI
Full-stop systems where no backside penetration is permitted.
Type V
Lightweight armor which reduces insult to energetic system and limits reaction. Can save >50% weight of a Type VI solution by carefully controlling the KE impact via breakup, tumble, and velocity reduction of projectile. May be combined with full-stop of lower caliber threats, ie. 0.30cal AP.
All IM compliant armor systems are designed using modeling and simulation tools and proven with live-fire testing. ATC's modeling and simulation capabilities include advanced projectile models, material models for specialty steels at high strain rates (>10E+6), and energetic reaction models for explosives and propellants.
Other Armor Systems
Armor architectures may be designed to meet the needs of many customer applications.
Vehicle Protection
Structural components (doors, body panels), applique armor for existing vehicles, or deployable armor for specialty and prototype vehicles (ATV and SXS, marine and inflatables, aircraft armor)
Containers
Standardized containers for personnel, equipment, or munition protection. May be adapted to palletized systems or ISO-standard containers. Containers are constructed of self-supporting armor to reduce weight and logistical impact.
Other
Modular rooms or equipment protection. Architectural armoring for sensitive buildings and offices.